Association for Women in Mathematics (AWM), UIC Student Chapter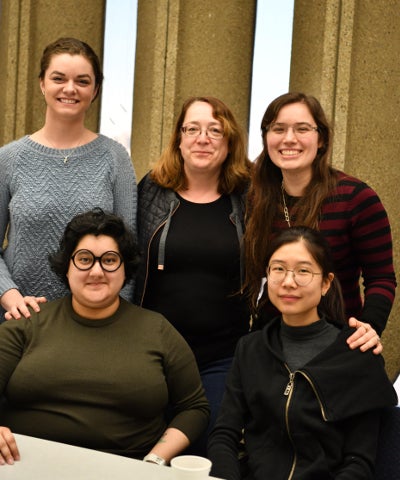 The AWM Student Chapter also maintains a (currently non-public) website of it's own.
Spring 2020 Executive Officers
Faculty Advisors
Faculty Sponsors
Student-Organized Events
Unless otherwise noted, events will take place from 3:00 to 5:00pm in SEO 636.
There are currently no scheduled upcoming events.
Support and Encouragement
Mission
The mission of the UIC Student Chapter of the Association for Women in Mathematics (AWM) is to promote a welcoming and inclusive environment for women and gender minorities in the mathematical sciences.
Survey
We have set up a survey for you to give feedback.
Past Events
This list includes both student-organized events and other AWM events hosted at UIC.